Have you ever wondered why all cameras look the same? This psychological bias is called path dependency.
Definition of path dependency
Path dependency is the impact that past decisions have on future decisions. In other words, some past choices that used to make sense then may be perpetuated, even though they are no longer useful.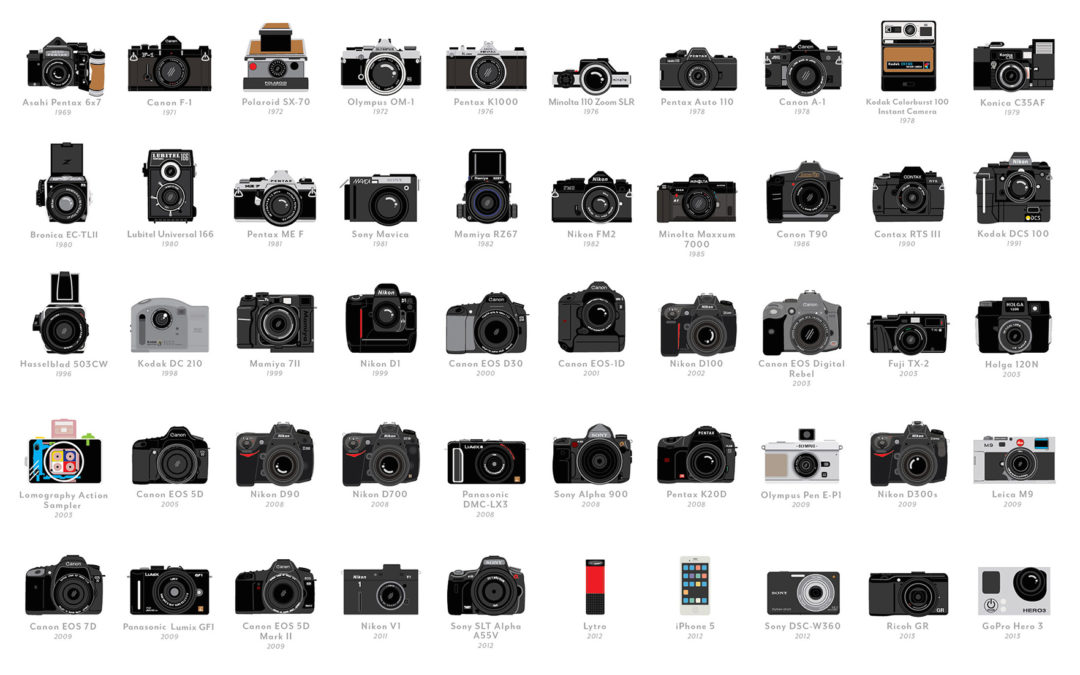 The case of computer keyboards
One of the best example of path dependance is the example of computer keyboards. While the most commonly used keyboards today are qwerty, qwertz and azerty, they are not the most practical. Other keyboards, such as the Dvorak keyboards for English or the Bépo keyboards for French, are optimized for ease of typing. However, this type of keyboards are difficult to find in shops, and few people know about them. This is due to the cost of the change. Changing the keyboard and getting used to a new way of writing is a change that we consider too heavy, therefore we stay with the current solution even though it is already outdated.

What risks for companies ?
The keyboard example is an example that affects all computer owners, but path dependance can also affect businesses. We will then tend to keep internal organizations, methods and tools, products that are no longer optimal, because the company considers this change of habit too complex. Yet the company needs to renew itself internally as well as in its products and services in order to get ahead.
Think2make helps you to renew your habits, design new products, or change your internal organization.