faire : how to be innovative in a collaborative way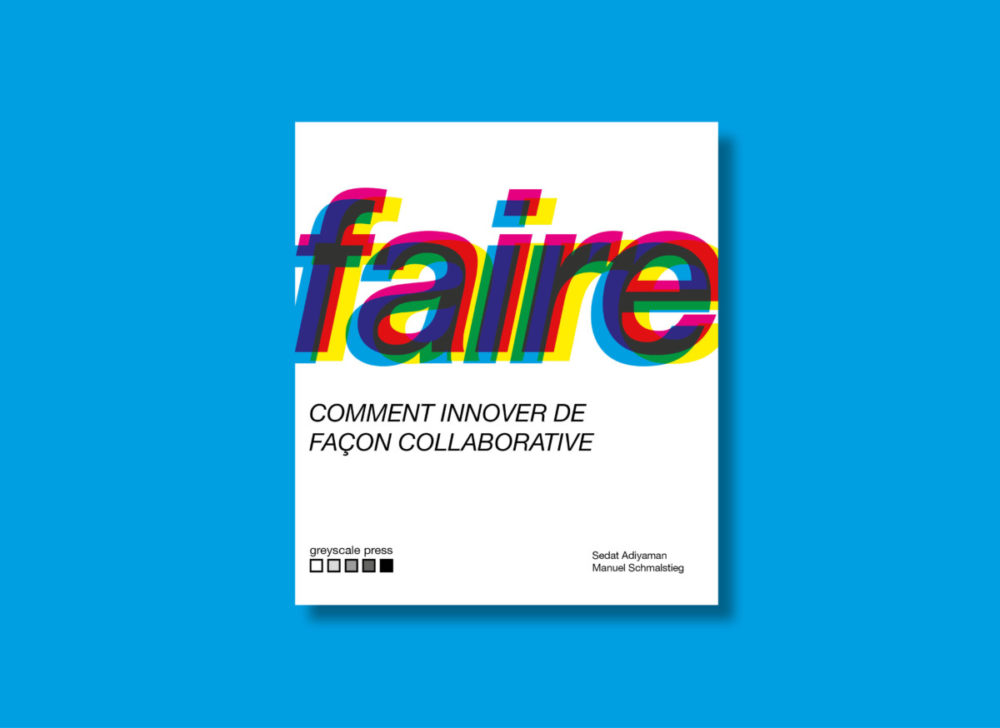 In a world where the economy is collaborative, working models constantly evolve. It is a great challenge for entrepreneurs and companies to innovate while involving new players.
The authors of this book, Sedat Adiyaman think2make.ch page anglais and Manuel Schmalstieg, have years of expertise using collaborative working methods. Furthermore, they are the founders of the Coworking neuchâtel.  It is a coworking space in Switzerland, more precisely the first one established in Neuchâtel.
In their publication, they describe a new approach and useful tools to implement new ideas and be innovative. The aim is also to take decisions collectively and resolve problems.
The method is simple :
Identifying and defining the cause of an issue.
Through an efficient process, generate ideas and bypass the problem.
Taking a decision and keeping an objective mindset that comes from diverse perspectives.
Implement the solutions while staying agile.
This book is for teams wishing to concretise innovative projects, as much in a startup environment as in a conglomerate (directors, R&D teams, marketing, etc.). Furthermore, this will help you on your road to success when starting your own business, or working on a new project.