Creativity has become an essential element of productivity and well-being in business. Contrary to beliefs, creativity is not innate, but can be influenced by many elements, including the workplace.
Définition
Organizational creativity is the result of two types of factors: intrinsic factors and extrinsic factors.
Intrinsic: are considered intrinsic factors individual character trairs, motivation, value, way of thinking or psychological state.
Extrinsic: extrinsic factors are the most numerous. They include the social context, the context of the tasks and missions to be carried out by the individual, and the physical environment in particular.
The characteristics of a creative workplace
To positively impact creativity, the physical environment must combine several characteristics.
Conveying creativity: to encourage creativity, a space must allow employees to be creative! This is achieved through the resources made available (whiteboards, Design Thinking tools …) but also through the atmosphere.
Allow mobility: some spaces are more conducive to the performance of certain tasks than others. A work environment that allows employees to choose their workspace or modify their own to adapt to different tasks positively encourages creativity.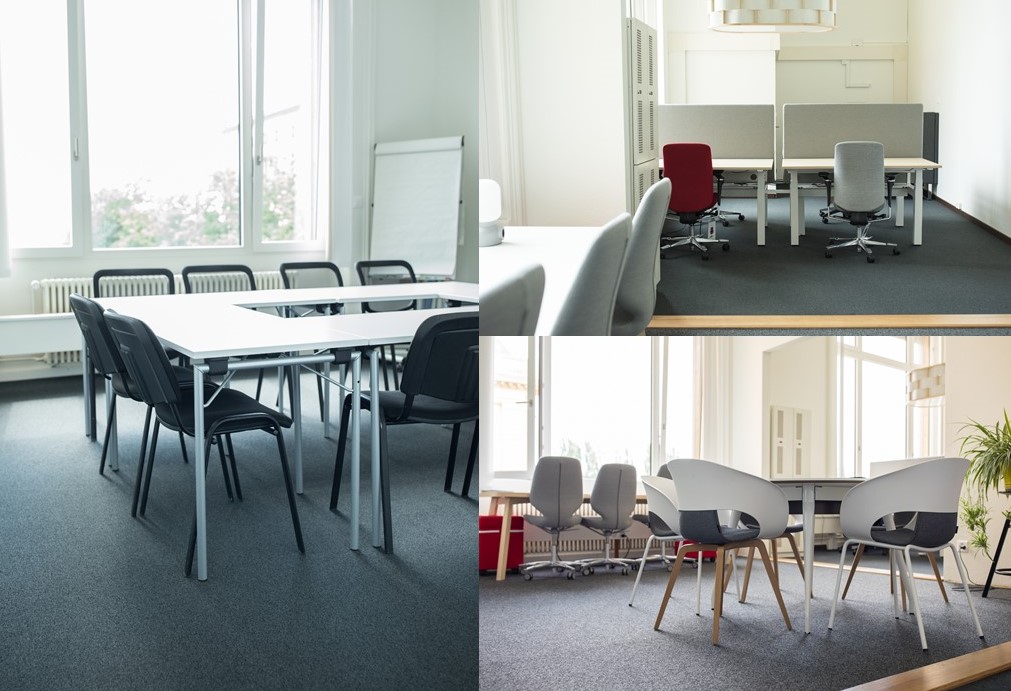 Encouraging interaction: creativity sometimes comes from unplanned encounters. Workplaces that provide multiple spaces for unplanned encounters have a positive impact on creativity.
Would you like to learn more about methods of innovation and creativity? Think2make offers you training courses and accompanies you in your innovation projects.